Languedoc Food & Wine
For lovers of food and wine looking to rent a villa in Languedoc, the Corbieres region offers a wide choice from local restaurants providing great food at reasonable prices to exceptional Michelin starred restaurants. For example, L'Auberge du Vieux Puits is a highly rated Michelin starred restaurant at Fontjoncouse, a little village only a few minutes from Villa La Cascade and it really is a must try gastronomic experience!
The rising star of Languedoc wine is the highlight for many visitors to our Languedoc holiday villa; numerous Chateaux providing ample opportunities for sampling and purchase at value for money prices that barely do justice to the exceptional quality. These include wines from Fitou, Mont Tauch, Embres et Castlemaure and Chateau Haut Gleon.
Great food and wine are just some of the reasons why we love the Corbieres region. Combine it with the gorgeous climate, this lovely Languedoc holiday home and the uniquely relaxed pace of life and weather to be found in the Languedoc and you have all the ingredients for the perfect holiday. 
The Food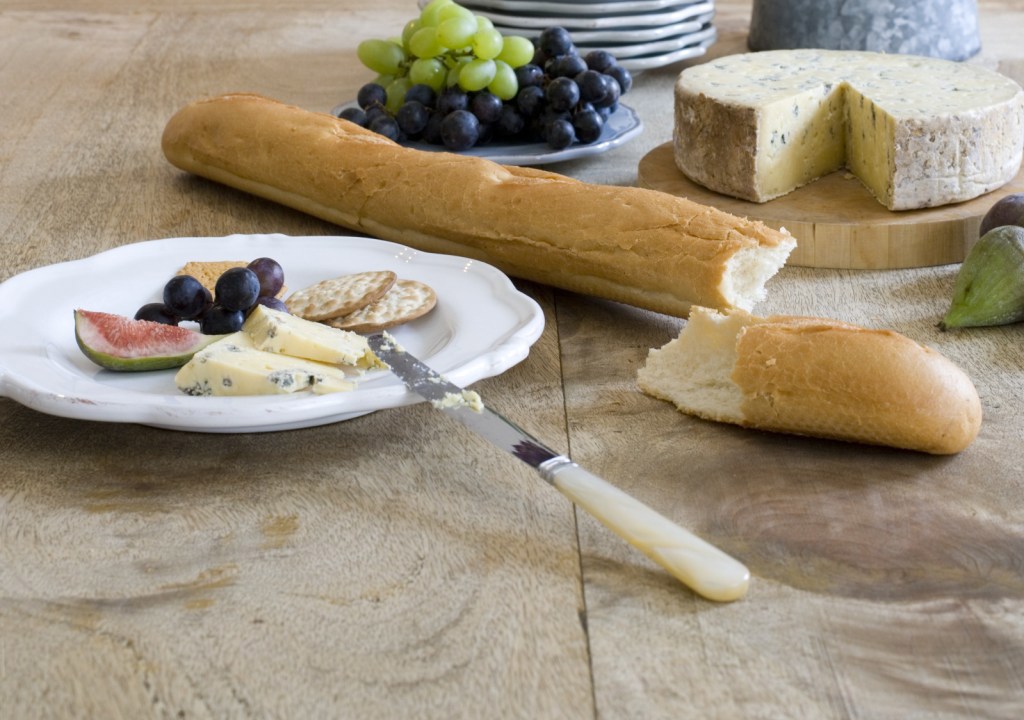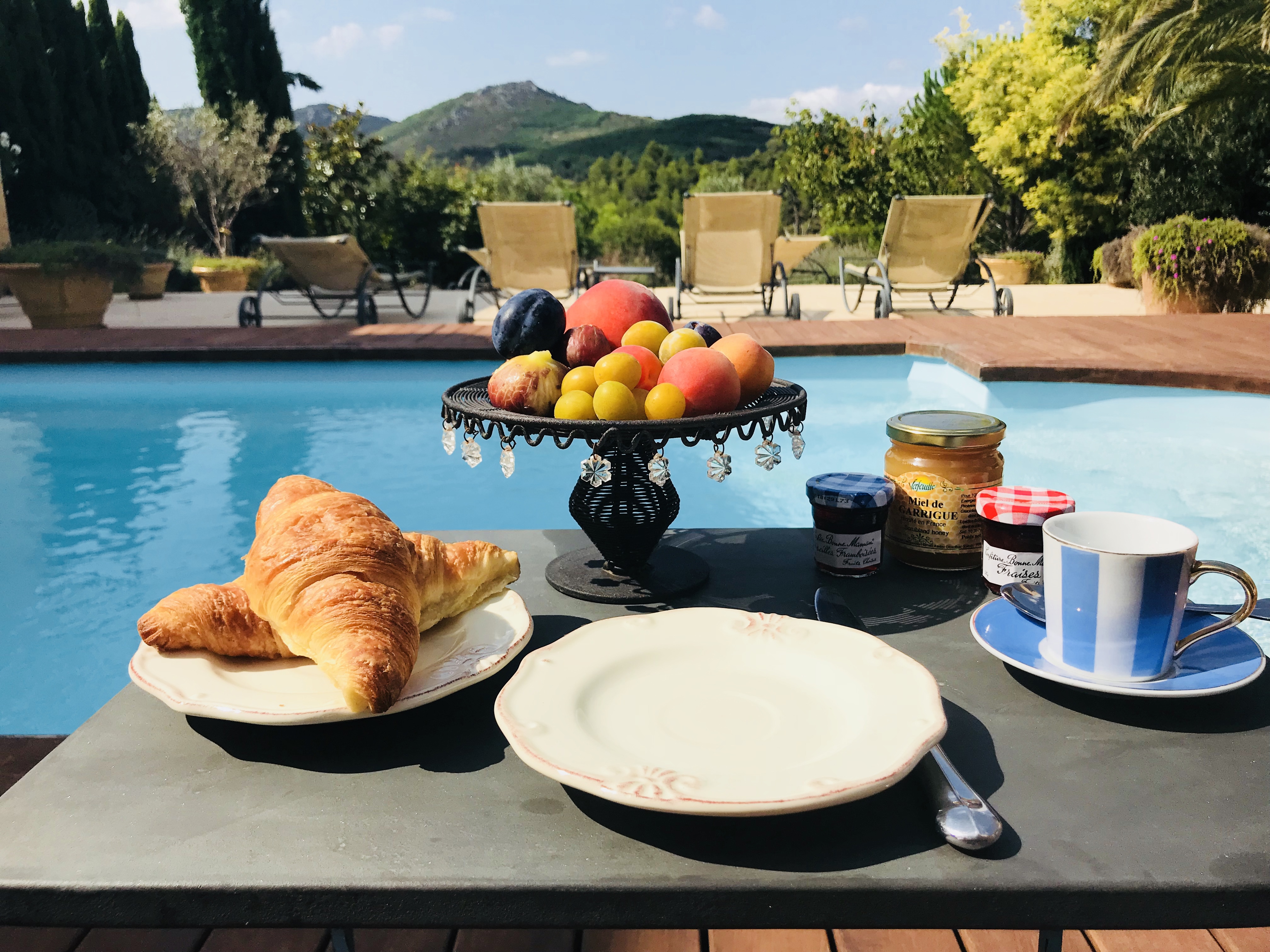 Languedoc Food
One of the best things about renting a villa in Languedoc is the cuisine. The food of Languedoc is based on fresh, simple ingredients and a number of local specialities. Olive oil, tomatoes, fresh seafood and the herbs of the garrigue (scrub) are combined with beautifully fresh fruit and vegetables to provide a simple alternative to many of the cream laden or more meat based cuisine of other French regions.
Visitors to our Languedoc vacation rental at Villa La Cascade will discover Bourride (fish with aïoli), Morue Catalane (cod with tomatoes and pepper) Anchoïade (anchovies with garlic and olive oil) Crème Catalane (cream with lemon, vanilla and fennel seed) on the menus at local Languedoc restaurants.  Pélardon, Roquefort and Bleu des Causses are amongst the delicious cheeses from Languedoc and are widely available at food markets and village shops alike.
 If you have a desire to create some Languedoc food of your own whilst trying out your culinary skills, you should really pay a visit to the Les Halles food market in Narbonne.
The market is an institution in Narbonne and is open from 6am to 1pm daily and is famous for the range and exceptional quality of its food. It's about half an hour from our Languedoc villa and here you can gather the fresh ingredients for a lunch by the pool or dinner on the terrace from one of the best food markets in France. From glistening fish laid out perfectly on beds of ice to juicy fresh fruit, a huge range of charcuterie and endless stalls of Languedoc wine, spices and cheese - it's more or less impossible to return to the villa empty handed! 
The Wine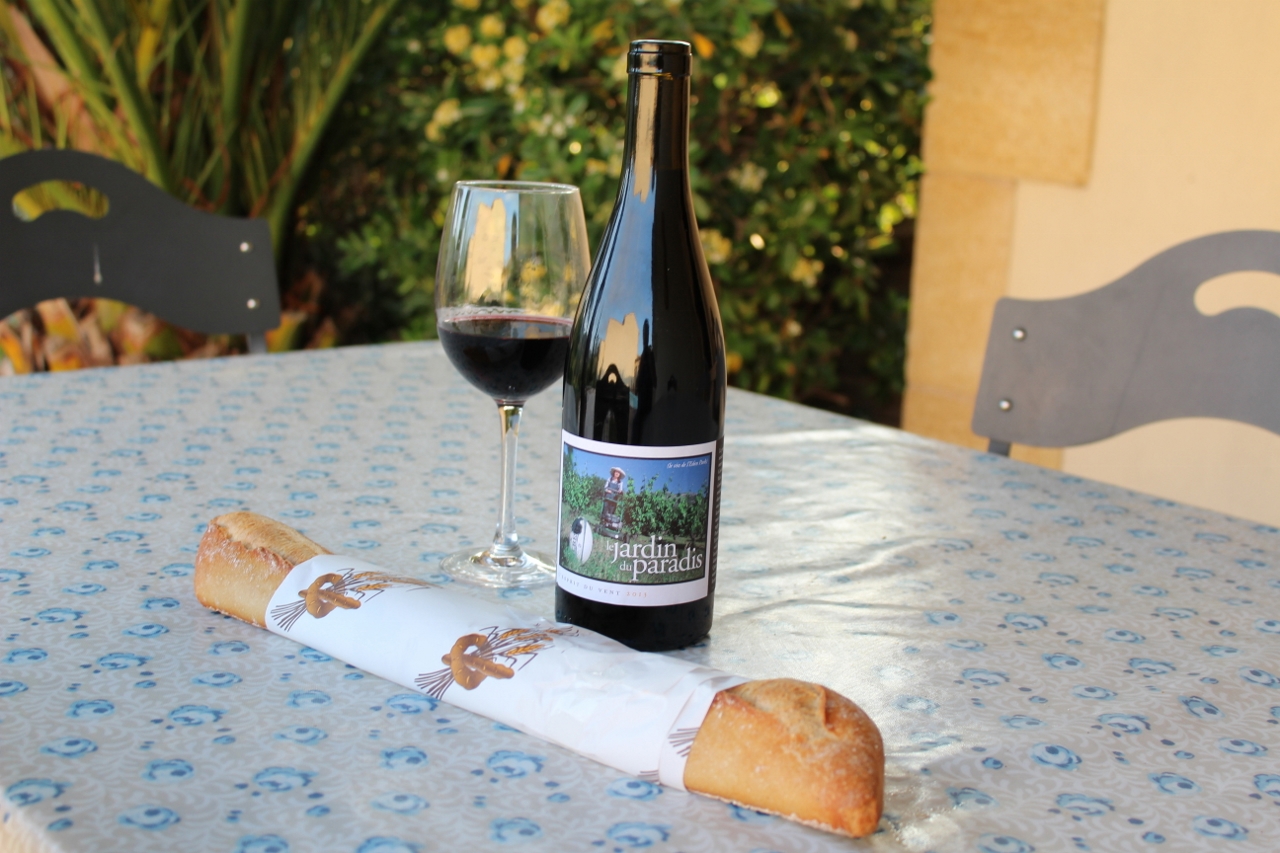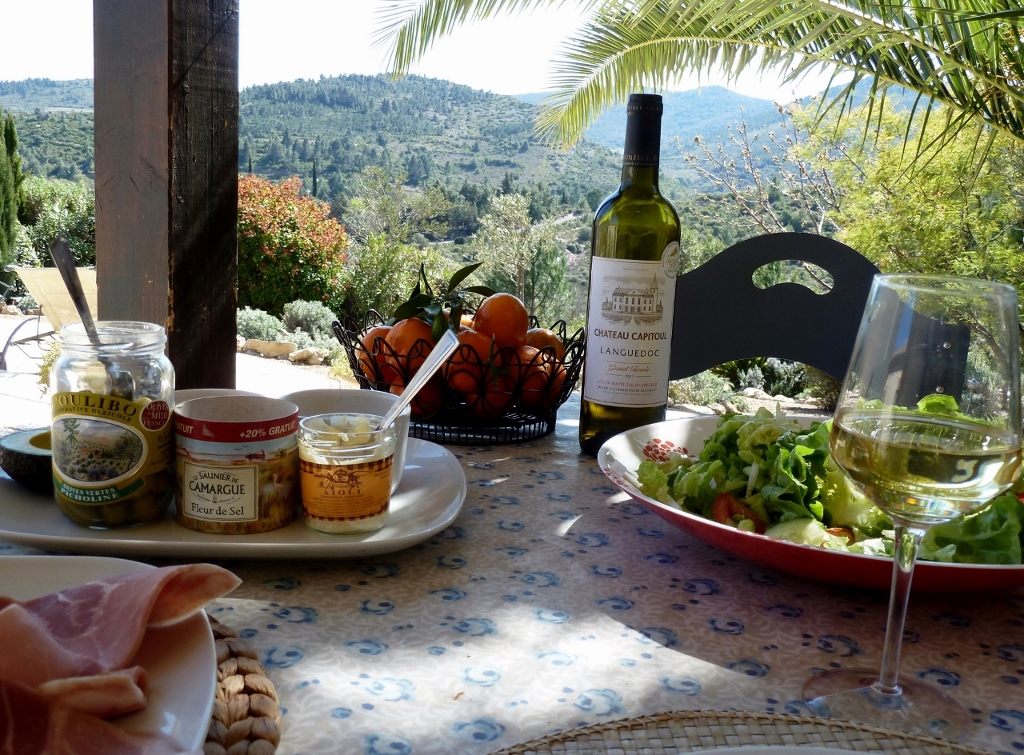 One of the best reasons to stay at Villa La Cascade is wine! Languedoc produces some of the best wines in France and visitors to our Languedoc villa will relish the opportunity of sampling wines from the AOC's of Corbieres, Minervois, Coteaux du Languedoc, Faugères, and St Chinian as well as a host of other wines from across Languedoc.
The region's Mediterranean climate is conducive to growing a wide variety of grapes and the composition of soil in the Languedoc varies from chalk, limestone and gravel inland to alluvial soils near the coast.
Among the Languedoc reds, Grenache, Syrah, Carignan, Cinsault and Mourvedre are major grapes of the Corbières, Faugères, Fitou, and Minervois AOCs whilst Chardonnay is a major white grape, used in the Vin de Pays d'Oc and the sparkling Crémant de Limoux - a favourite at our Languedoc villa. If you're planning a villa holiday in Languedoc, discovering the great wines of the region can be a hugely enjoyable experience whilst staying at Villa La Cascade.
Vineyards in the Languedoc are typically planted along the coastal plains of the Mediterranean, whilst those in the Roussillon are found in the pretty valleys north of the Pyrenees. In many cases, visitors are welcome to participate in a tasting or degustation before deciding on a purchase of Languedoc wine to bring back to the villa.
Amongst our favourite Languedoc wines are the smooth, classy reds from Minervois la Livinière, Corbières-Boutenac and La Clape. The sweet fortified Muscat de St-Jean Minervois made with the Muscat Blanc à Petits Grains grapes whilst our favourite Vins Doux Naturels "naturally sweet" wines are from Mas Amiel. These are delicious and the vineyards are a short, scenic drive from Villa La Cascade.